Frank Johnston-Main – Owner & General Manager
A trained carpenter and cabinetmaker, with a background in customer service, Frank strongly believes that the only job worth doing is worth doing right.  Frank prides himself on his worth ethic and the professional attitude with which he approaches every project and his repeat business and client referrals are a testament to this fact.
Frank is pleased to serve his clients in both English and French.
The greatest compliment I can get is the referral of my work.  I am proud to say that in fourteen years of running and operating my own business, I have seen both repeat business and referrals from more than 85% of my clients.  In fact, my advertising budget is almost nil mainly due to this fact.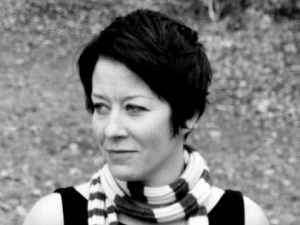 Kathryn Moore – Lead Designer
Kathryn is not your average Interior designer; schooled in Architectural Technology as well as Interior Design, Kathryn is no stranger to the sledgehammer and the trowel either.  While she is well versed in construction methods and environmentally friendly design, Kathryn's true passion is in bringing a space into its fullest functional and aesthetic potential.
Kathryn is pleased to serve her clients in both English and French.
I believe that every space has the potential to be both beautiful and functional and I don't think that you should have to spend your life's savings to achieve that. As your designer I will listen to both your needs and your wants for your new space. From simply brightening up a tired area to laying out an entirely new floor, I am there to help.
Simon Moore-Main, Lead Foreman
Simon has been on the job site since he was old enough to hold a hammer.  What Simon lacks in years, he makes up for in acute problem-solving and multi-tasking skills.  Always a team player, but more importantly a natural leader, Simon is well positioned to see Main Renovations into its next phase of growth.